Drake as Life Coach? The Lyrics Driving Bouchard to Tennis Greatness
Drake as Life Coach? The Lyrics Driving Bouchard to Tennis Greatness
Ever since tennis phenom Eugenie Bouchard made history a year ago at the Australian Open, the young Montrealer's been giving shout-outs to her favourite Canadian homies. First, she announced she'd like to date Justin Beiber (whaaa?) and in a recent post-win interview, she drew on Canadian rapper Drake, saying simply of her success, "You gotta start from the bottom and now we're here, right?"
 
Bouchard does have it right. I'd like to see an end to the soaring eagle "Your attitude determines your altitude" inspirational plaques in offices everywhere, and replace them with something more realistic. Why not live in the real world and replace old, tired, patronizing clichés with something we can really use? Why not take the often harsh but logical poetry rap music has to offer? Fire up your Cricut or your label maker, because thanks to rap lyrics your next vision board is going to be phenomenal.  Here are a few of my favourite inspirational, motivational, or just plain common sense rap quotes to get you started:
Eminem (feat. Rihanna) - "Monster"
"I'm friends with the monster that's under my bed."
Now, this just makes sense. If there were a monster under your bed (or in your closet, or behind your curtains) then it'd probably be in your best interest to befriend it. Maybe take it a sandwich or offer it some wool socks in the cold weather. A chilly, hungry monster is bound to be no fun at all. I'll bet a monster whose needs are neglected is probably the worst of all monster sub-types and for your own safety you should probably attempt to at least forge more than a passing familiarity. Maybe a standing weekly coffee date?

Kanye West - "Blood on the Leaves"
"When you trie your first molly and came out of your body, running naked down the lobby."
As a nation we've spend billions of dollars on anti-drug campaigns. We've held lectures and created massive ad campaigns covering all media formats and styles. And yet people still do illegal drugs. It's time for tough love, folks. And what could be harsher than threatening to show all your naked junk to a lobby full of strangers? Thank you, Kanye, for so succinctly espousing the dangers of "molly" as a drug. The mere thought of my stretch-marked, poochey baby house being on display is enough to scare me into never touching the stuff.
"Yeah, but shout out to the homeowners, the girls that got diploma" 
 
My teenager loves Drake, and it's easy to see why. He was on "Degrassi," he seems like a decent fellow, and now, he's encouraging our female youth to stay in school. Nowhere in this song is there a proclamation for "girls with big front" or "girls with big back" but rather girls with a piece of paper showing they've achieved an educational benchmark. Sure, it's a stretch to say diploma = homeowner, but with a 15 year-old daughter who is in turns difficult to live with and also seems too comfortable living here, I'm letting her run with the association. Drake: Education Superhero.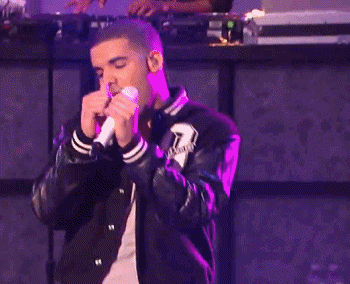 Vanilla Ice - "Ice Ice Baby
"Anything less than the best is a felony"
 
My nine year-old son is terrified of jail and prison, or any talk of incarceration culture. He's also a bit of a slacker when it comes to using his lower case letters, instead preferring to print in ALL CAPS like a typewriter. This – I am told – is primarily due to carelessness on his part and he's admitted as much. So you can see where I'm going with this one. Not trying your best? JAIL TIME. This may also work with inadequate tooth-brushing or shoddy bed-making.  But just to be sure, I'm going to throw this quote into my repertoire more often.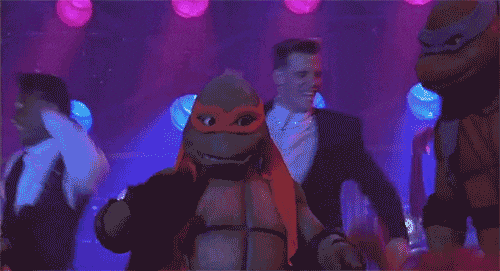 Big Krit - "Boobie Miles"
"You gotta play until the end, the only difference between a winner and a loser is a winner plays until he wins" 
 
I like this. By Big Krit's math, quitters are losers, right? And how do you eliminate quitting? BY NEVER STARTING. This is what's great about quotes; you can take them for face value, or you can analyze and twist them to suit your purpose, and when that purpose means not having to start something like say, a healthy eating plan, then you get to keep eating double cheese nachos for lunch every day and succeed. Because you? YOU PLAY UNTIL YOU WIN.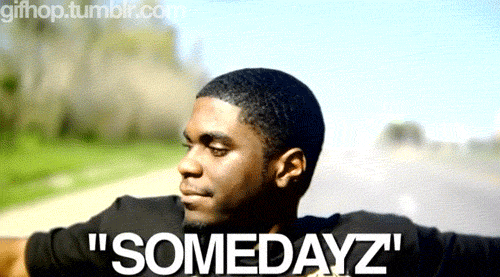 "I keep my twisted grill, just to show the kids it's real
We ain't picture perfect but we worth the picture still"
 
Here's the thing: my daughter needs braces. My son will be in the orthodontic chair soon as well. I even need braces but didn't get them as a child. It's crooked teeth all around here in our gene pool and I'm betting it's probably not that different in your family. But braces are crazy expensive and we can only do so much. Dental coverage isn't a given like health care is and sometimes there aren't a possibility. So thankfully, rapper J. Cole has come forward and let us know that not only is okay to NOT fix our "grills," but that it's for the best of we don't! Yes! I can get on this train! We aren't "picture perfect" but we are still worth something. You don't have twister, crooked, dried up lima bean teeth; you're just keeping it real.
 
There's a lot of wisdom to be had in these lyrics, and we have rap artists and musician to thank for it. Clubs aren't just dens of sin and raucous, alcohol-soaked sex pits. No! They're confidence clubs and group therapy sessionals! I'm taking advice from these artists and applying to my life. In fact, I'm firing up my printer and some iron-on decals right now -- it's personalized T-shirts for everybody!