Things You Need to Know Before You Go on a Cruise
Things You Need to Know Before You Go on a Cruise
If you're brainstorming your next vacation, why not try something new? A cruise could be your perfect getaway. Here are some helpful things to keep in mind before you book and board.
Choose Wisely
Sorting through the different cruise lines and destinations can be daunting. Once you've sorted out where you want to go, take a look and choose your cruise line. Are you looking for something exclusive? Try Windstar, their fleets include sailing and power yachts, the biggest one only holds 212 guests.  Are you looking for something formal, where afternoon tea is served on board? Hello Cunard. Feel like partying all vacation long? Carnival Cruises come equipped with several night clubs, fantastic DJs and lots of entertainment. Just be sure that you know what you're booking to avoid any unexpected surprises!
BYOB
The little things can definitely rack up when you're at sea! If you didn't purchase a drinks plan, you may be stuck paying $7 for a bottle of water. Arrive prepared! Some cruises allow guests to bring their own beverages on board, including non-alcoholic drinks and wine! Hello, enjoying the sail away with a glass of rosé! Double check with your cruise before stocking up, some of them don't allow you to BYOB.
Be on Time
Never forget: the ship can, and will leave you. Every day, your ship will take you to a new fabulous destination. During the day, you'll have a limited time to shop, sight see and enjoy delicious food. The ship can only stay in port for a specific amount of time. The departure time is shared the day before the ship arrives at the destination, and also when you leave in the morning. If you miss the time, there isn't really a grace period. The ship will generally leave right away, leaving you scrambling to meet up with the ship in the next port. Definitely not the way you wanted to spend the evening in Barcelona!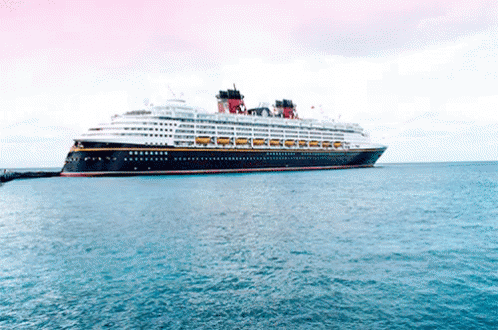 Make Dinner Reservations in Advance
All kinds of people choose a cruise for their holiday. Families, honeymooners, teenagers, groups of friends, seniors…there's no limit to the type of people you may encounter. Most ships will let you choose a set dining time each night.  If you're traveling with small children, it's best to choose the earlier seating time. That's the time that most families choose to dine, so you'll be in good company. If you're on a romantic getaway, you should choose the later dining time. This will be a quieter time, and the later seating tends to get an adult crowd with less children.
You May Not Get Sea Sick
Are you worried about the toll of the sea on your delicate stomach? You might actually be fine! Ships are massive and packed with modern technology. Huge stabilizers on ships smooth the motion of the ocean. Much like the wings of a plane, stabilizers are below the ship to help to balance the roll of the ship. If you're still worried, it helps to choose a room on the mid-level of the ship. Try to spring for a window or balcony room if you can. Looking at the horizon can help you out if you do start to feel a little sea sick.
It's a Ship…Not a Boat!
Cruisers take their vessels seriously! You'll never hear a seasoned passenger refer to the cruise as a boat. It's definitely a ship. If you call it a boat, you will be judged, and likely to be corrected by a cruise veteran. Strange but true!